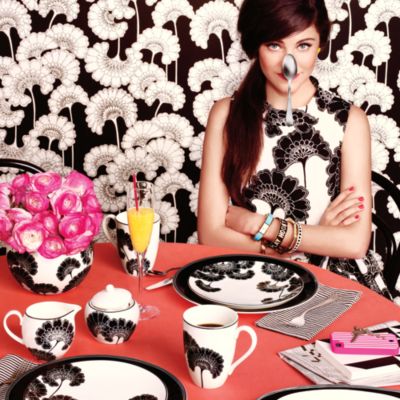 Click here to visit the shop of online only products in the Florence Broadhurst Japanese Floral print
I really love this black and white print! I have tons of black and white in my home already so a wall of Florence Broadhurst wallpaper would be a nice addition. I have to decide if it is worth the $350 for a roll of it...
I am really interested in the skirt of the same print!!! You know I can't say no to a good skirt.
xoxox,
Sandee