Polka dots are one of the up and coming themes for kate spade new york's fall collection. I was really liking this $50 ksny neoprene ipad sleeve so I thought I would look for a cheaper version that had the same look.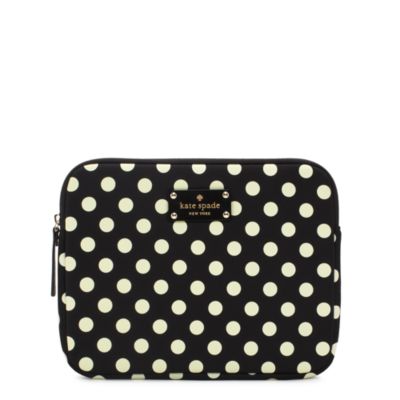 kate spade la pavilion neoprene ipad sleeve $50.00
I found
this one for $16
on Amazon.com. I really like the pink trim and the price tag. It is also made from neoprene and has a front zipper pocket.
neoprine ipad sleeve from amazon.com for $16.00