Smile Baby Studio makes note cards and prints that say "eat cake for breakfast"
Chick Lit Designs and many others make lovely book clutches out of real book covers.
Instant Awesome makes really cute pins using sayings from ksny like Play Hooky and Eat Cake for Breakfast. At $1.75 they are an inexpensive way to add some color to your wardrobe.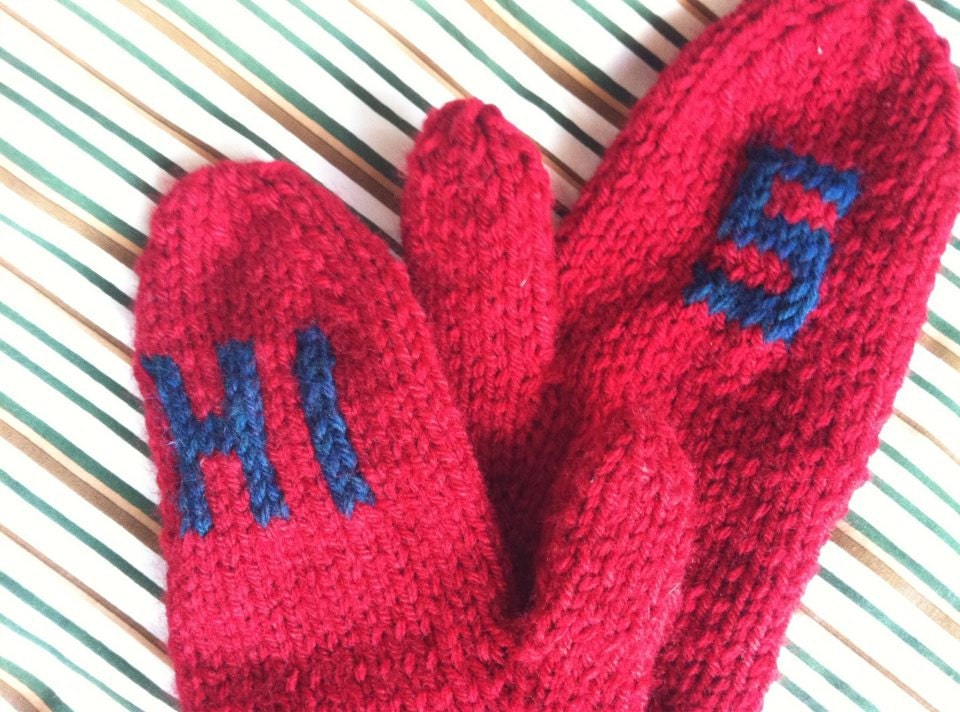 Rachels Knits on etsy.com
Rachels Knits has some hand made HI 5 mittens for $25 that are super cozy looking!
B W Designs sells personalized iphone wallpaper for $3.00 to jazz up your phone and add color to your day.
Plan a kate spade inspired birthday party or shower with this collection of printables from Frog Prince Occasions for $30. This is really cute and I know just the
dress to wear
to the party!
Green Beansie Ink does darling invites and announcements with a kate spade style.
Head on over to
etsy.com
and do a search for kate spade and see what comes up. I know you will find some Sandee Royalty dresses and skirts because I use kate spade as some of my key words to snag all those katespade-aholics out there on etsy. Enjoy!
xoxox,