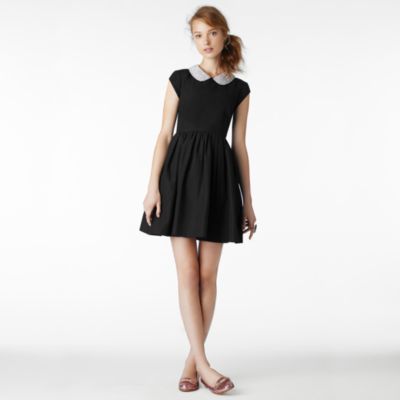 The peter pan collar is making a come-back this fall. I have always loved this style collar and wore it in the Late 80's early 90's. The brands I wore that most often used peter pan collars were Laura Ashley and Ralph Lauren. The white blouse with peter pan collar was a staple in my wardrobe. In the 90's, the collars got bigger and bigger. Pretty soon, the peter pan turned into a huge platter collar or sailor inspired shape. I am happy that the collars that are making a return are the smaller collars with added embellishment to make them current.
I have did a search on etsy at the beginning of the summer for removable peter pan collars. There were hundreds! I am going to feature a few along with the kate spade product that I like.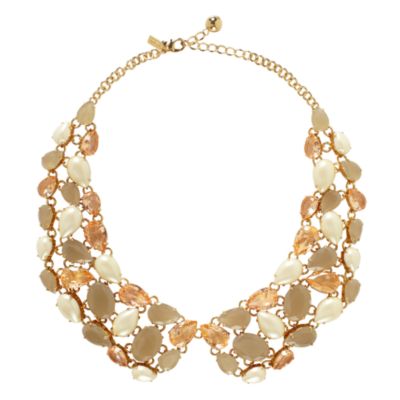 The Plaza Anthenee Collar Necklace will give any sweater or t-shirt a peter pan collar. I love the jeweled look and the fact that it is adjustable so it can fit a variety of neckline sizes.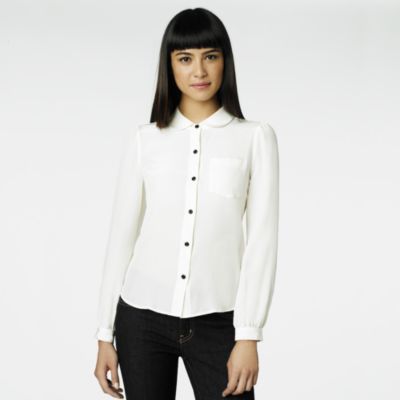 The Jessie top is a cream silk version of the little white blouse with the addition of black jeweled buttons. I really like this version but hope it is thick enough not to see through it. I will have to go check in out to see.
This little black beaded collar necklace is one of my favorites! It looks so 1960's to me.
This little collar comes from Italy and is such a versatile piece for your fall wardrobe. On a LBD it is perfectly at home but will also look great on a plain black tee with jeans. Amazing!
There was a shocking lack of peter pan collared blouses on Etsy. I could find vintage blouses but not any made to order blouses that I like. I guess that means that I need to design one! I would really like them in fun colors to wear with skirts or even under dresses for a jumper look. Off I go to get to work!
xoxo,
Sandee