I woke up to and email from kate spade Japan alerting me to their new arrivals. I saw that they have the essential spade skirt available but alas it is not on the US site yet. Also, it is only available in a 0,2 or 4. That is Japan for ya, not any one as big as me!
What I did see on the US site was all the new arrivals for fall! I am so excited! I will now show you my wish-list and we can compare what we want from the new products...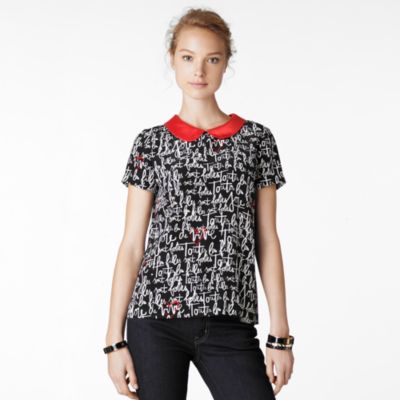 I love the Garance Dore Laura Top with all the writing all over it and the darling red peter pan collar! I am so glad it is a black background, it will be much more slimming that way. The print also has red hearts in the handwriting to add more color and a bit of cuteness.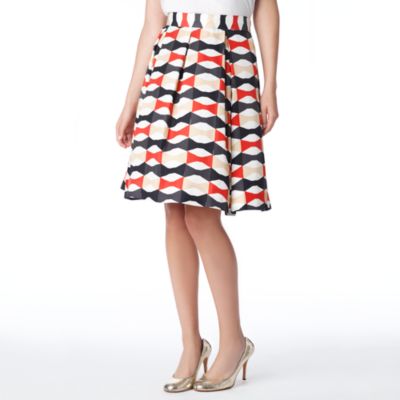 The Jolie skirt is one of my favorite things! I have a coupon for $50 off $250 purchase that I will be using on this skirt! At least if it looks good...I was sad about the full skirts from the spring, they didn't look good at all so even when they were at my kate spade outlet, I didn't buy them. I will run out and try this on and let you know.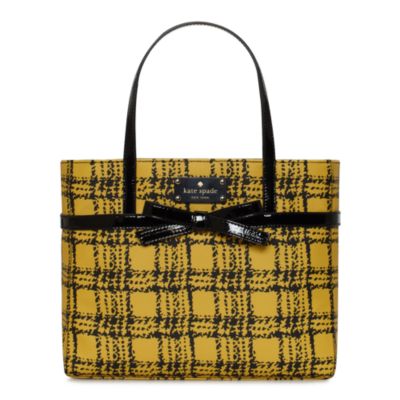 This little yellow (autumn yellow per ksny) Quinn is one that I might add to my collection. I love yellow and love plaid and love bows so, this fits the bill. It is reasonably priced because it is made from a textured vinyl instead of leather. It first I was thinking this would be great for all my vegan friends who don't carry leather bags but online it says that it is trimmed in patent cowhide! That is crazy. If you are making a plastic bag it should all be plastic. I was looking for plastic because I want a rainy day quinn. I missed the PVC quinn bags from my outlet so this one is a great choice for me.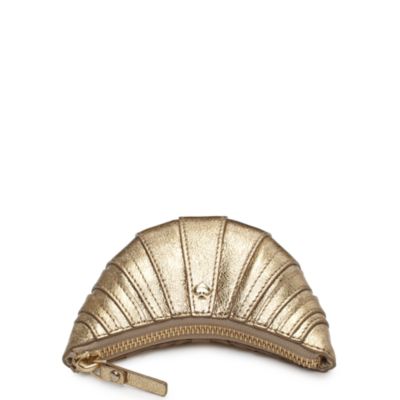 I had to add the worth street croissant! I love this little croissant. I would fill it with chocolate to snack on all day long. lol.
These are just a few of my favorites. I like the look of the print for this month but close-up not so much. My mom wouldn't approve of me wearing a lady smoking. Smoking causes cancer you know...
print by garance dore for kate spade new york
What are your picks from this crop of new arrivals? Did you post about them on your blog, give us a link in the comments so we can see! Have a great summer day!
xoxo,
Sandee