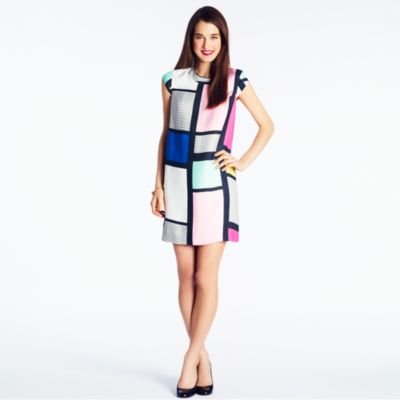 kate spade is helping out with my art appreciation by creating this lovely dress inspired by the work of Piet Mondrian.
see Wikipedia
I am a total fan of colorblocking and this dress takes it to the next level. I would wear it with bright tights to match one of the colors in the dress and no jewelry. I would carry a black bag and let the dress show off.
There are lots of Mondrian inspired things on etsy so I thought you might like to see what I found...
Those boots are totally my size! I love them.
There are tons and tons more interesting things so head over to etsy and do a search on mondrian. The 80's were a big time for that style and there are actually some dresses and scarves on etsy that are really cute.
keep calm and mondrian!
xoxo,
Sandee