I just love the chevron dress that I got from the Limited! I think it is my favorite dress right now. I am going to try to make one similar. I saw one like this on modcloth.com a while ago and passed on it but now I am regretful.
I carried my green eggs and ham book clutch on Easter because it was orange and had an "egg" theme. Mark had the cutest polka dot shirt and orange bow tie. I opted for cream tights reminiscent of my college days in the 90's because the trend it making a comeback. It is actually a trend from the 60's but has come around again because of the focus on 60's vintage styles lately.
Don't you just love a husband who will wear whatever you pick out for him! I call him my Ken Doll. He has only vetoed a few outfits and probably because I was being a little extreme... Next Easter I am aiming for a seersucker jacket! He had one in high school in the 80's when we were dating and wore it with yellow pants and suspenders. Wow he was a HOTTIE!
I am off to sew some more orders...
Here is one of my new listings for spring. I am just waiting for a wedding so I can wear this skirt!!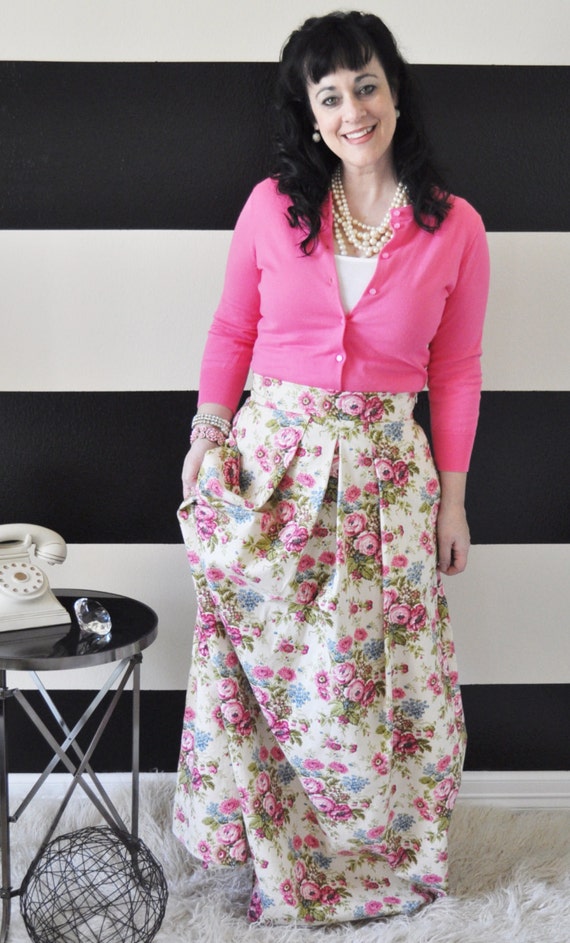 this skirt is made from actual 1960's decorator fabric.