new Sandee Royalty Katie dress
;:
I made this new Katie skirt today. I have always wanted a yellow and white stripe after seeing this kate spade skirt...
kate spade 2008
spring 2009 ad campaign
I made another yellow and white striped skirt a couple of years ago but the color was lighter and not the same bold yellow that I love so much
yellow skirt 2011
The fabric was discontinued and I shrunk up my skirt by washing it in hot water so I had no yellow skirt anymore. There was a hole in my heart where the yellow striped skirt was so I made a yellow chevron striped skirt...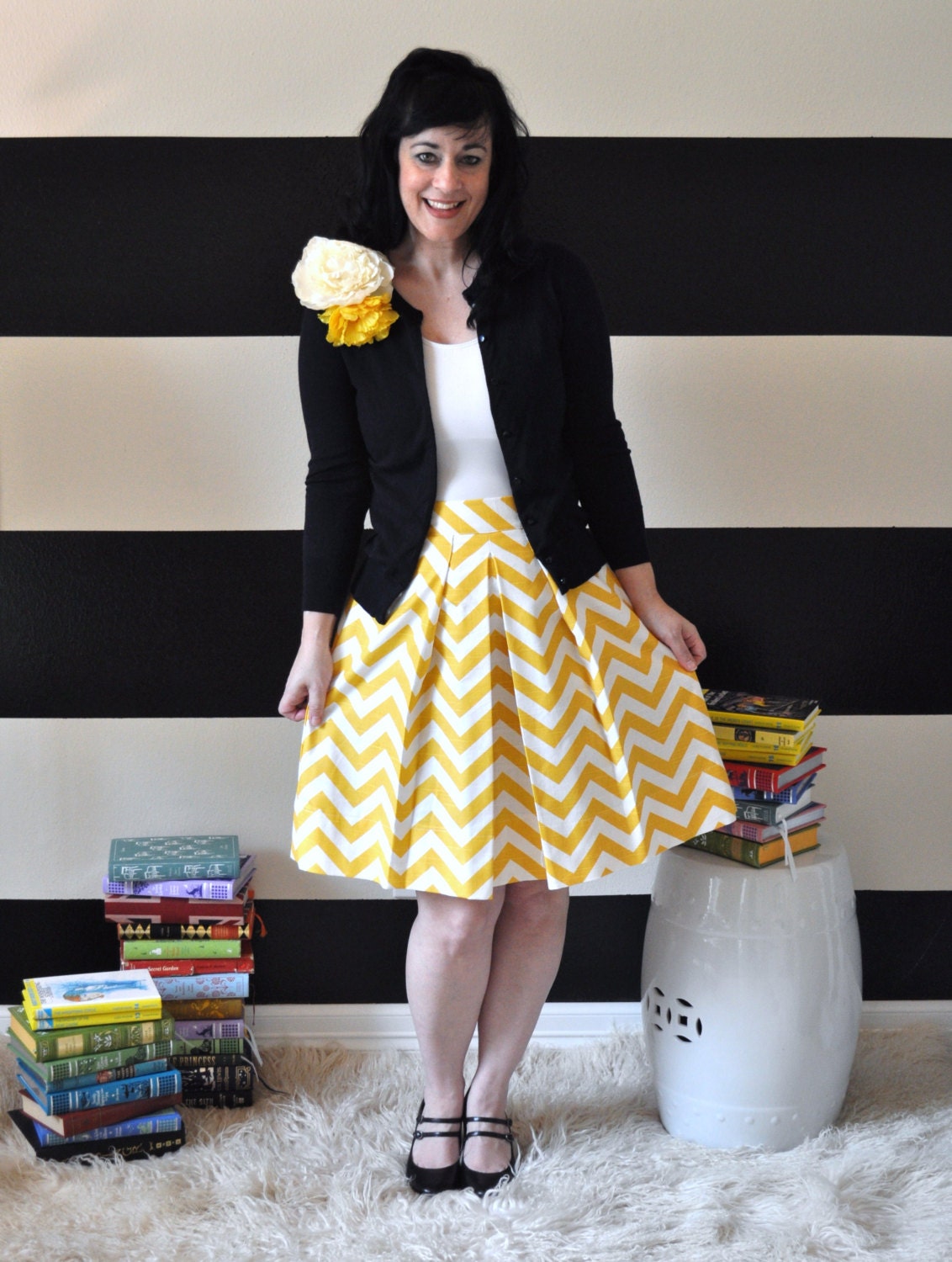 sandee royalty chevron skirt
Last week my supplier added a yellow stripe to their line of fabric and now I have a yellow striped skirt again! I am so happy! I made it a little shorter than the chevron so it has a little different look so I can justify having them both. The next thing is a dress!
kate spade spring 2009
I have always loved this dress too! I think I will leave off the bow because I always wear cardigans and it gets in the way but otherwise, I am going to make the same thing pictured here.
My shop is on vacation right now but June 1 I will be back to sewing and the yellow striped and chevron skirt will both be available to order. I am taking off to help my parents move and spend some time in Michigan with my mom and dad. Madeline is coming too and Mark and Harrison will be joining us later. Exciting times!!
Have a super day!
xoxo,
sandee