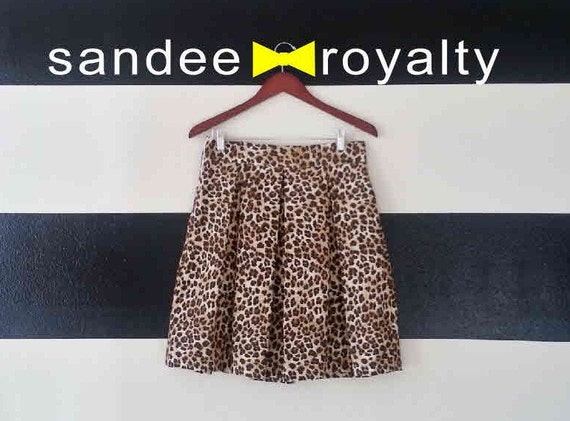 H
ello Fall! Today I listed a new skirt design. It is the Leopard Hartley skirt! I was inspired by the skirt that ksny has in shops right now for fall. I love a good leopard skirt and the Hartley design with pleats is perfect for my body type. I used a heavy cotton canvas-like fabric and lined it in satin to make it super luxurious. The ksny skirt is a full gathered skirt which doesn't sit well on me and adds extra poof that I don't need.
www.katespade.com
It is darling on this young tall girl but on me, it was not the best. Rather than cry, I made one for myself! I have decided to add it to my regular fall/winter collection because everyone needs a good leopard skirt! Please check it out on
sandeeroyalty.com
This skirt is made to your measurements so all sizes are welcome. It can also be made longer or shorter if you prefer. It is great to have the flexibility in custom clothes. I just love etsy because you can get things just right!
have a wonderful fall day!
xoxo,
Sandee